Data Calendar for Colo Elem
The calendar chart below shows the daily reported climate variables. You can click on a date to display the values for all SchoolNet8 sites for that day.
Display Calendar For:

Switch to
Current Site Conditions

Description: This chart of the monthly temperature data. The bars are the observations and the dots are climatology.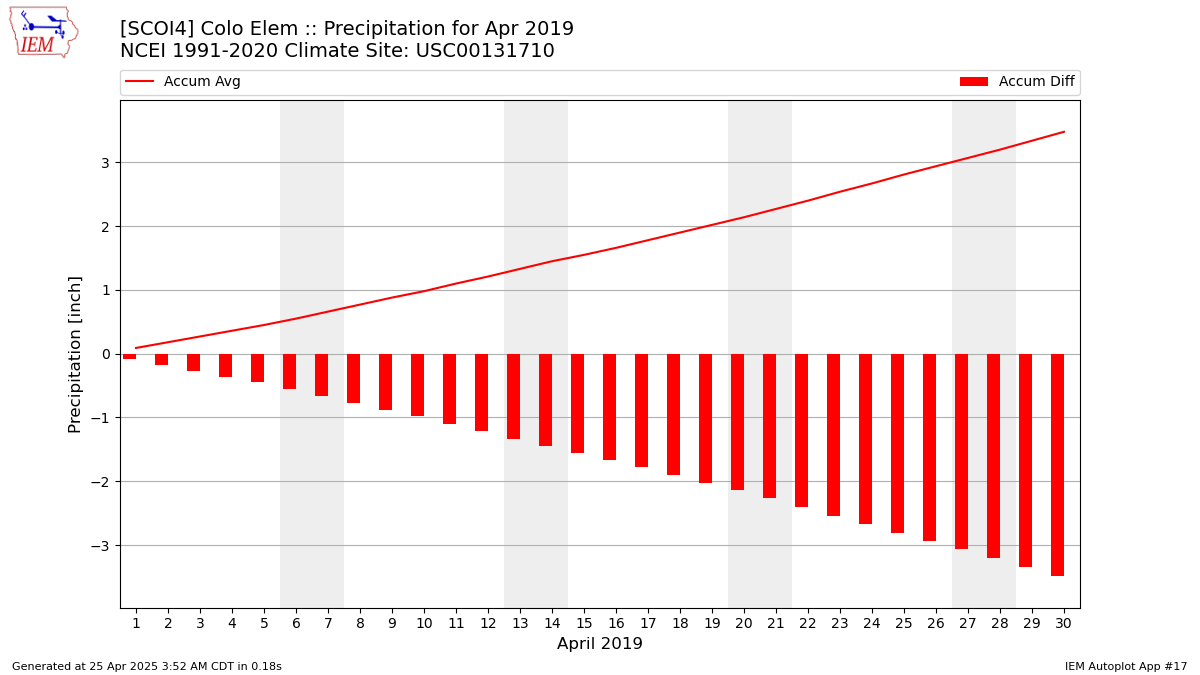 Description: Here is a chart of the monthly precipitation data. The red line would be an average month while the blue line and bars are observations.
Notes:
This data is NOT considered official and is intended for educational use only.
Due to some complexities with the wind gusts, peak gusts before 12:15 AM are not included.
Values that are crossed out failed a crude quality control routine.
You may wish to consult a listing of when stations came online.
Peak wind gusts are unavailable prior to 11 July 2002.